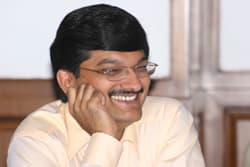 Dr. S. Murugusundram is an interventional dermatologist and a Dermato-Trichologist, founder and the medical director of Chennai Skin Foundation & Yesudian Research Institute, the first of its kind in the country. He graduated from Kilpauk medical college and did his post-graduation in dermatology from Madras Medical College.
He is an innovative specialist in skin hair & nail with unique skills of systematic analysis, evidence based diagnosis and expertise in modern treatments with current updates of technology.
He is the founder Secretary of the Hair Research Society of India and founder and executive Editor of the International Journal of Trichology, world's first and only indexed journal for hair. He is advisory board member of the European hair research society. He has organized two International conferences in trichology.
It has been his long cherished dream of starting an Institutional center for Skin Hair & Nail dedicated to his mentor Prof. Patrick Yesudian whose principles form the basis of this unique concept. The institute has all the facilities for diagnosing and treatment of hair disorders with a dedicated operation theatre for hair transplantation surgery involving all the latest techniques.
His experience in analyzing and treating hair disorders is more than 15years. He has achieved many milestones in trichology such as systematic analysis of alopecia, the largest series in the world, discovery of new hair disorders, Invention of new techniques for the diagnosis, Clinical trials of novel therapeutic agents, Research in hair follicle stem cells, teaching trichology in the form of lectures and
workshops and authoring text books in trichology.