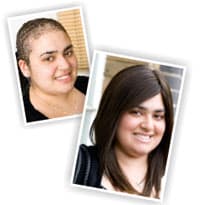 Our WHITECLIFFS HRD is a revolutionary and a cutting edge hair reconstruction device that is capable of offering chemotherapy induced alopecia patients a completely natural and healthy appearance. It is the first and the only medical prosthesis for medical related hair loss to be approved by the FDA.
Complying with the FDA's rigorous standards the WHITECLIFFS HRD is highly advanced and duplicates the patient's hair and style with high degree of accuracy, thus helping them maintain the same appearance before, after and throughout the treatment process. Based on the belief that looking your best helps you feel better, which helps you heal better.
WHITECLIFFS HRD offers an unbelievably natural and undetectable solution to the patients. During the tougher times in life feel extra special as you rediscover your lost vibrancy and win back the zest for life for years to come.
Know more about Cancer Wigs