How Incredible is the WHITE CLIFFS Mayfair™ Hair System?  Ask Euan.
"Crowning Glory"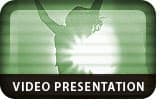 Euan isa businessman who divides his time between Scotland and London and has recently appeared on ITV's 'This Morning' program to demonstrate how effective WHITE CLIFFS' Hair Replacement systems are. A year later, he is still determined to get the message out to other men suffering from Hair Loss that there is a practical and solution to Hair Loss that works.
Euan, who has been completely bald since he was 23, says that his Hair Loss has never had a strong negative effect on him.  He was surprised at the improvement in his natural appearance and self-confidence once he was fitted with his first Hair System. ''I saw the WHITE CLIFFS' brand and products at a trade show and was very impressed," says Euan. "When the Hair System comes off my head now, it's a bit of a shock seeing myself bald.  With the Hair System on you can't tell it's not my own hair and I look five or ten years younger."
Euan would like to see other men suffering from Hair Loss to overcome the emotional side of deciding to opt for a nonsurgical Hair Loss solution, like a Hair System.  'There is a psychological reason why many men are reluctant to do anything about their Hair Loss, even if it really bothers them. Lots of men suffer, but not so many are brave enough to come in and get an assessment.  It requires you to be very honest with yourself about your Hair Loss," says Euan.
"My greatest concern was what my friends would say, but they all said I looked great and 'good for me'.  You do see people with their heads down because they're bald and not happy being that way.  There is nothing else on the market that does the amazing things that WHITE CLIFFS' nonsurgical Hair Systems do," says Euan.