Welcome to the WHITE CLIFFS Online Store. You are one click away from the best hair replacement products to support the best hair systems. We also sell the Hair Max Laser Comb and other proven hair loss treatments.
2010 HairMax LaserComb® Premium
New Cordless Design – Same Great Results as the Original HairMax
Can be used with the supplied power cord or operated cordlessly.
[column width="33%" padding="4px"]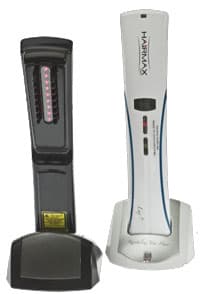 Have questions?
Call us : 044 2833 1500
or
Fill the enquiry now!
[/column]
[column width="65%" padding="2px"]
Ultimate performance and quality for maximum results.
Purchase any one of our products knowing that Lexington's technical leadership combined with our strict devotion to quality and safety assure that you have made a sound investment.
To date the HairMax LaserComb has been shipped to over 125 countries worldwide.
HairMax LaserComb Premium
Features:
9 Laser Beams
10-15 Minute Treatment Time
10-15 Year Life Span
2 Year Warranty
Your Set Includes:
One Hair Max Laser Comb Premium
Rechargeable Lithium Ion Battery
Cradle/Stand
Premium Leatherette Travel Case
Worldwide AC Power Adapter 110-240 Volts
User Manual
Warranty Card
[/column]
Enquiry